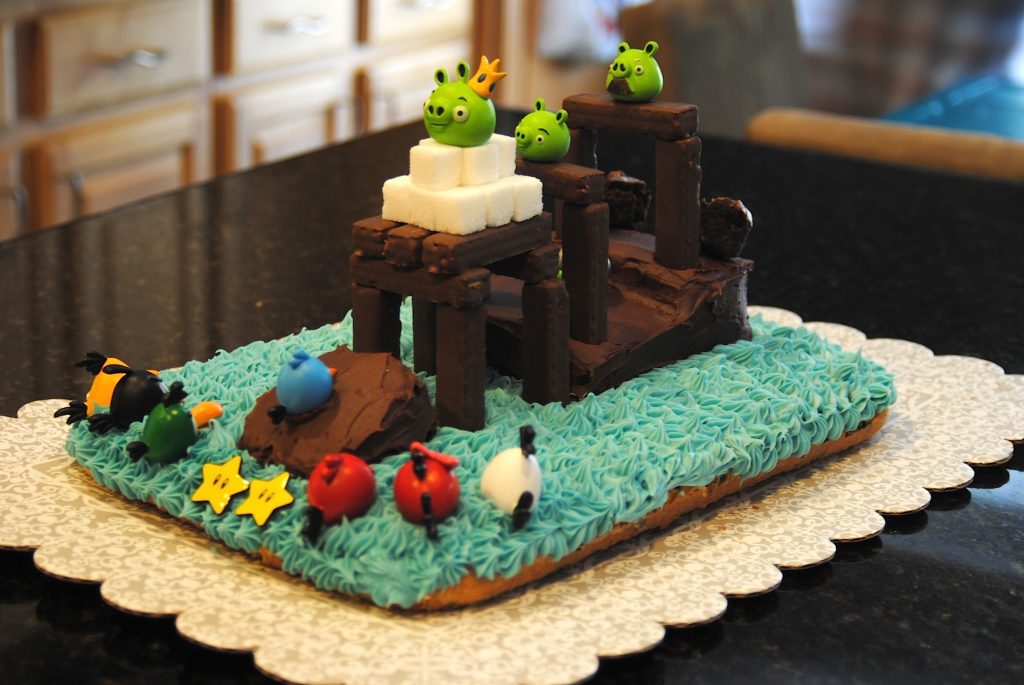 So, how many of you are addicted to Angry Birds? Such a simple concept, isn't it? I mean, anyone from 2 to 102 can play it. And everyone who plays it, can't seem to put it down, right?
Well, that brings us to our daughter, M. At the age of 2, she routinely kept herself busy (no other choice) with an iPhone or iPad at her older sister's soccer games. Of course, we installed a ton of apps that were age appropriate and she loved going from game to game. But then, she found Angry Birds (it wasn't in her game section, by the way, but she found it) and the love affair began. It became her "go to" game. And the blue bird became her favorite bird. So, when her 3rd birthday came near, it was really a no brainer. ANGRY BIRDS! The perfect theme for the perfect party with a fun and functional cake. Huge hit with everyone, young and old. Just like the game!
Happy 3rd birthday, M!
You make us smile in every way and light up each and every day.
We love you so. Mom, Dad and PJ
Special thanks to our inspiration at instructables.com. Their playable cake is where this idea even began. We modified quite a bit, but still used their concept. Our cake used standard confetti cake as the base, double fudge brownies as the 2nd tier and chocolate covered wafers for the structure. Sugar cubes were used as the ice blocks and brownie rolled into balls for the rocks/boulders. The grass should have been green, but M specifically wanted blue. Birthday girl chooses, right?