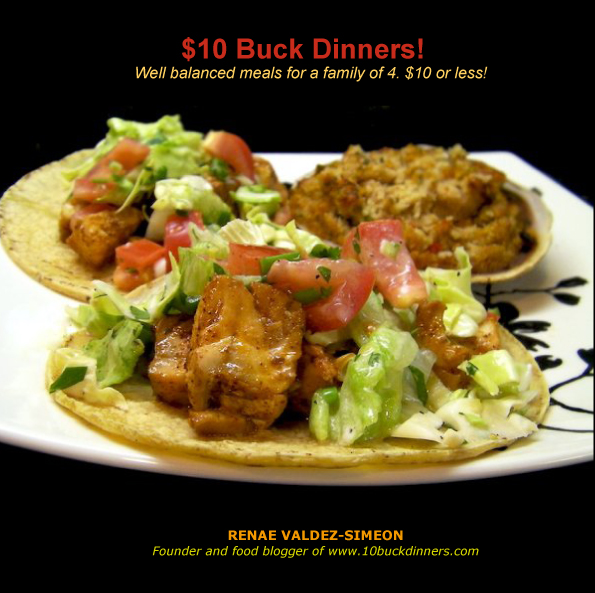 The $10 Buck Dinner cookbook is now available for purchase via Bookemon.com. Everything from Quick and Easy meals to Homecooked delights!
Also, available in ebook format (kindle edition) from Amazon.com. Only $2.99. Can't beat that!!!
A great gift for the budget conscious cook or family, college student or even the young couple just starting out in life. Easy to follow directions, simple ingredients and wonderful pictures. Sure to be a great addition to your kitchen.
Hope you all enjoy the new book!  Peace, Love and Joy to all….Renae @ $10BuckDinners.com